PARABEN FREE / DYE FREE
No Synthetic/Artificial Dyes · No talc · No micronized minerals · Gluten Free · No Animal Products · PARABEN FREE · VEGAN ·Lead Free · Cruelty Free · No carmine (crushed beetle shells) · No fragrances · No Petro-Chemicals · NON GMO· MADE IN USA
A Safe LEAD-FREE, DYE-Free, non-toxic finger painting kit for toddlers, children, and kids. All COLORS are SAFE for EYES, LIPS & FACE. Perfect for birthday parties, everyday activity, sensory development, preschools, day care, Christmas gift, play dates and more.
Made only of the highest quality ingredients nature can offer!
If you're child is sensitive to Artificial FD&C food color dyes, this kit is perfect for them! The finger paints are all made with natural pigment from fruits, vegetables, and roots. They are Non-Toxic and edible, so it won't be harmful when your little ones put their fingers in their mouth while painting.
This finger painting is a great activity to do with babies and toddlers. It's a perfect time for your child to explore art with this little paint set. It's a great alternative to harsh petroleum-based products. Naturally pigmented with fruits and vegetables.
Step 1. Open the container lid and add 3.5 oz water.
Step 2. Shake for approx. 20 secs. then set the bottle down & wait approx. 60 seconds more.
Step 3. Enjoy your finger painting activity.
After your activity, store in refrigerator, this will keep the paints fresh.
This kit comes with 4 natural colors:
Purple/Blue
Green
Red
Yellow
To Remove: Use any gentle soap and water.
Size: Each color comes in a 4oz. bottle.
All COLORS are SAFE for EYES, FACE & LIPS
Hypoallergenic Our eco-friendly Finger Paints are free of harmful ingredients. They Do Not contain ANY of the following:
Features:
No Micronized minerals/nano-particles
No Coated minerals
No Artificial Preservatives
No Talc
No Bismuth Oxychloride (causes itching, breakouts, redness)
No Synthetic dyes
No Parabens
No Carmine (crushed beetle shells)
No Fragrances
No PetroChemicals
Non-comedogenic / won't clog pores
No Animal Testing / cruelty Free
MADE in USA. VEGAN friendly
Natural Ingredients: Non-GMO Modified food starch, rice powder, arrowroot powder, radish powder, annatto seed powder, turmeric, tomato powder, spinach powder, beets, salt, sodium bicarbonate, citric acid.
NOTICE: We are not responsible for undesirable affects due the not following instructions properly.
NOTICE: Refer to ingredient list for possible food allergies.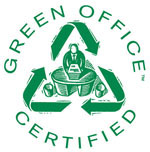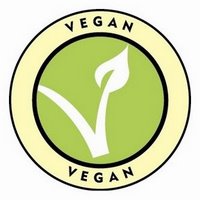 We support Cancer Research Simplified

Our Natural Face Paints are Recommended by Feingold Association, Martha Stewart Whole Living Magazine and Wilmington Parent Magazine.
Quantity Discounts available. Contact us to set up a wholesale account.