NOTICE: Mon. OCTOBER 21, 2019 ALL FACE PAINT ORDERS WILL RECEIVE SAME OR NEXT DAY PROCESSING TIME.

The Safest LEAD-FREE, DYE-Free, non-toxic face paint in the World! All COLORS are SAFE for EYES, LIPS & FACE. Perfect for Halloween & Costumes.
Recommended by Feingold Association, Martha Stewart Whole Living Magazine (2 times!) Wilmington Parent Magazine, Forbes.com 2015.
It's a safe alternative to petroleum-based products. Our natural face paints are similar to the "cream-type" used by professional clowns. (without the harsh chemicals and DYES)
Did you know Artificial & Synthetic Dyes contain lead? Lead paint has been banned in the use of regular household paint back in the 70's yet they are still on the market by OTHER face paints!! Dyes can also cause itching, swelling of the skin, bad rashes, erratic mood swings in children, and other skin problems.
Our natural face paints are DYE-FREE and Ready to Apply so they're easy to use (do not add Water) They're long-lasting, leave the skin feeling breathable & easy to blend and which makes them great for stage & theater. Our VEGAN friendly formula means these are made without beeswax and the variety of colors are made from natural mineral pigments from the EARTH.
Each kit comes in stack-able jars making it easily portable for quick touch-ups. A little goes a long way! Every container holds enough color to completely cover the face of approx. 3-4 people. Also includes 3 LATEX-FREE applicators too, a wedged sponge (to cover large areas quickly, a small wand (for lines and details), a sponge tip applicator for designing & blending), so that's enough for approx 15-24 faces!
This kit contains ALL 15 colors! Made FRESH 9/2018 with natural pigments from the earth, natural waxes & natural organic oils. Exp. 9/2020
It also comes in stack-able jars, making it easy to take with you for quick touch-ups. A little goes a long way! Each color will completely cover the face of approx. 3-4 people.
Size Net Wt: 2.37oz / 67.8g

To Use: Gently smooth across skin with sponges, brushes or fingertips. Ready to apply (do not add water)

To Remove: Natural facial bars, cleansers, or natural oil.
Shipping cost is only $4.25 for this item, need it fast? Please leave a comment during checkout & we can ship it faster.
You'll receive ALL 15 great colors:

White
Black
Light Blue
Royal Blue
Light Green
Dark Green
Aqua
Purple
Hot Pink
Red
Silver
Gold
Yellow
Orange
Brown
All COLORS are SAFE for EYES, FACE & LIPS
Made only of the highest quality ingredients nature can offer! Hypoallergenic Our eco-friendly Natural Face Paints are free of harmful ingredients. They Do Not contain ANY of the following:
Features:
ü No Micronized minerals/nano-particles
ü No Gluten
ü No Preservatives
ü No Talc
ü No Bismuth Oxychloride (causes itching, breakouts, redness)
ü No Synthetic dyes
ü No Parabens
ü No Carmine (crushed beetle shells)
ü No Fragrances
ü No PetroChemicals
ü Non-comedogenic / won't clog pores
ü No Animal Testing / cruelty Free
MADE in USA. VEGAN friendly. Quantity Discounts available. Contact us to set up a wholesale or private labeling account. Certified Organic ingredients - organic jojoba oil & castor oil, titanium dioxide, +/- tin oxide, iron oxide, sericite, cosmetic grade rice powder, mica, triglyceride (derives from coconut and palm kernel oil), polyglyceryl oleate (vegetable folic acid), 1% phenoxyethanol-SA (a safe alternative to paraben preservatives) Some ingredients may be excluded from this list depending on the color. See ingredient tab for complete list.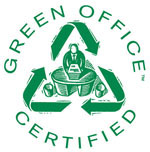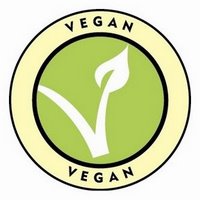 We support Cancer Research Simplified

•Black, Red, Brown: Organic jojoba oil & castor oil, iron oxide, sericite, cosmetic grade rice powder, triglyceride (derives from coconut and palm kernel oil), polyglyceryl oleate (vegetable folic acid), 1% phenoxyethanol-SA (a safe alternative to paraben preservatives) •White: Organic jojoba oil & castor oil, titanium dioxide, sericite, cosmetic grade rice powder, triglyceride (derives from coconut and palm kernel oil), polyglyceryl oleate (vegetable folic acid), vitamin e tocopherol, 1% phenoxyethanol-SA (a safe alternative to paraben preservatives) •Gold, Silver, Orange: Organic jojoba oil & castor oil, iron oxide, titanium dioxide, sericite, cosmetic grade rice powder, triglyceride (derives from coconut and palm kernel oil), polyglyceryl oleate (vegetable folic acid), 1% phenoxyethanol-SA (a safe alternative to paraben preservatives) •Yellow, Royal Blue, Light Blue, Aqua, Hot Pink, Light Green, Dark Green, Purple: Organic jojoba oil & castor oil, titanium dioxide, iron oxide, tin oxide, sericite, cosmetic grade rice powder, triglyceride (derives from coconut and palm kernel oil), polyglyceryl oleate (vegetable folic acid), 1% phenoxyethanol-SA (a safe alternative to paraben preservatives)