PARABEN FREE / DYE FREE / VEGAN
Fun! Fun! This natural makeup kit for kids will make a wonderful gift set is perfect for any occasion. It comes with a variety of natural eye shadows, lipsticks, lip gloss and blushes. Applicators are also included.
Great for Birthday Party, play dates, dress up parties and more. A little goes a long way, so this kit will bring hours of fun!
Most makeup kits for children are full of harmful chemicals and parabens. Our kits are DYE-FREE and made from naturally derived mineral pigments from the earth.
Each color was selected to work great with any skintone. They are the favorite bright & vibrant colors most girls like. These will also work well with our natural face paints.
Each container comes with a sifter to help control the powder.
Each kit comes with:
4 natural mineral lipsticks 1.25 mL: Bright Rose, Cool Pink, Baby Coral & Pink Flower

4 natural mineral eye shadows in 3g jar: Pink Fire, Sky, Sunset & Grape

4 natural multi-purpose mineral blushes can also be used as both blush & More Eye Shadows in 3g jar: Bubblegum, Pinky Purple, Peach & Pink Roses

1 natural mineral lip gloss 1.25mL: SPARKLES

1 4pc Applicator Set designed to apply the lippies, blushes, eye shadows etc.
Packaged in a super-cute polka-dot reusable gift back with snap closure.
Shipping is only $4.25 in the US.
Our mineral makeup products are free of harmful ingredients. They Do Not contain any of the following:
Features:
ü No Micronized minerals/nano-particles
ü No Talc
ü No Bismuth Oxychloride (causes itching, breakouts, redness)
ü No FD & C Synthetic dyes
ü No Paraben Preservatives
ü No Carmine (crushed beetle shells)
ü No Fragrances
ü No PetroChemicals
ü Non-comedogenic / won't clog pores
ü No Animal Testing / cruelty Free
ü No Gluten
MADE in USA. VEGAN friendly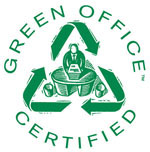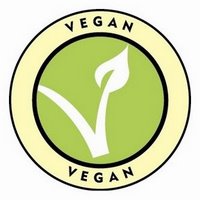 Mineral Blushes: PINKY PURPLE: A semi-matte blend of medium mauve & light lilac. PEACH: A matt peachy mauve. WILD PINK: A vibrant light and shimmery baby pink. PINK ROSES: A shimmering beige pink with a hint of mauve. Mineral Eye Shadows: PINKY PINK: A bright & vibrant hot pink. GRAPE: A bright & vibrant purple. SKY: A bright & vibrant light blue turquoise. SUNSET: A bright & vibrant light orange. BABY CORAL - a bright, energetic light coral. PINK FLOWER -A vibrant rich & light pink with hints of orange COOL PINK - A light pink BRIGHT ROSE - A medium rich and playful fushcia rose & hot pink blend
4 Reviews
My kids loves these! We've tried a few natural kids makeups and this is her favorite. Will continue to buy. Thank you!

I gave it to me then new 8 year old granddaughter

it was great to give make up I felt good about...both for the world and my granddaughter

The kids just love it!

These are a great buy and give lots of play time